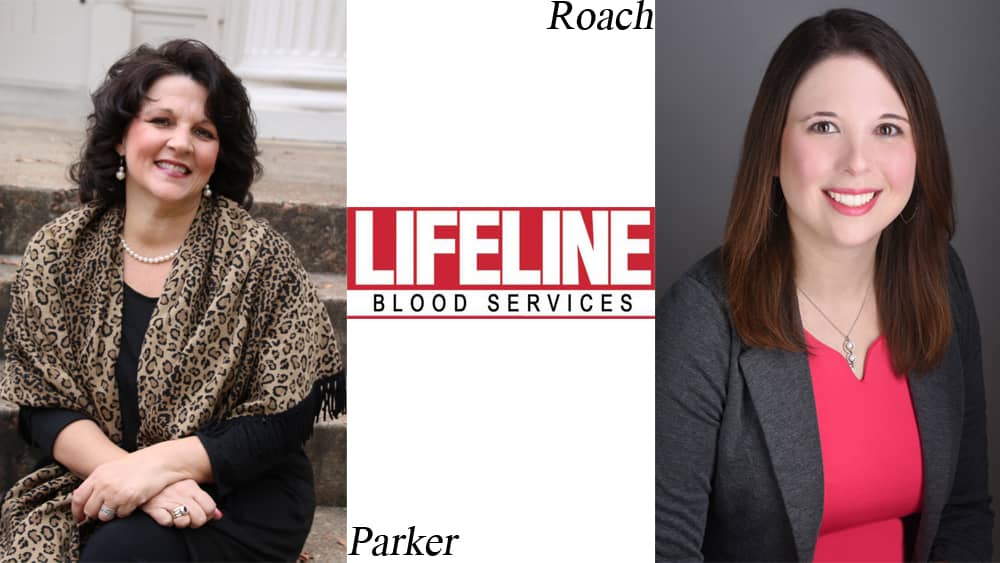 LIFELINE Blood Services announced Friday that Cherie Parker, PR/ Marketing Coordinator for LIFELINE, has decided to retire effective December 4th, 2020, according to a Friday afternoon news release from LIFELINE Blood Services.
Parker has served in her current role at the Blood Center since 1995. She began her tenure at the Blood Center in donor recruitment in 1987.
"Cherie was a donor recruiter with us for three years and then left the blood center in 1990 to be Director of the Chamber of Commerce in Haywood County. We were so blessed when she chose to rejoin our team in 1995 to oversee PR and Marketing at the Blood Center. She has made a huge impact on the success of our Center. We wouldn't be who we are today without her leadership and influence," said Tonya Johnson, Director of Community Services. "It has been an awesome privilege to get to work so closely with such a wonderful friend and also someone who is so caring and professional."
"Cherie has contributed almost 29 years of service to LIFELINE. She has recruited thousands of blood donors through her tenure, and her influence will continue to impact our donors for many years to come," said John Miller, LIFELINE CEO. "She will be greatly missed by donors, coworkers, and the public."
Parker's duties will now be taken over by Caitlin Roach, who has joined the LIFELINE team as Marketing Manager. Roach, a Jackson native and graduate of South Side High School and Union University, joins LIFELINE from The Jackson Symphony.
"We are so excited to welcome Caitlin to our team," said Johnson. "Her background in marketing and PR, coupled with her passion for serving the people of West Tennessee, makes her a great fit for this role."
Today, LIFELINE provides blood services to 20 West Tennessee counties and two regional areas. Annually, the Center collects approximately 26,000 blood products (red cell units, platelets, plasma, etc.) to meet the needs of patients. Of that total, 75% of those products are collected on the bloodmobiles across West Tennessee. LIFELINE also provides reference lab and cross- matching services to healthcare facilities. The center is currently under a critical appeal to meet the needs for West Tennessee. Call 731.427.4431 to make an appointment or visit 183 Sterling Drive, Jackson, TN 38305.