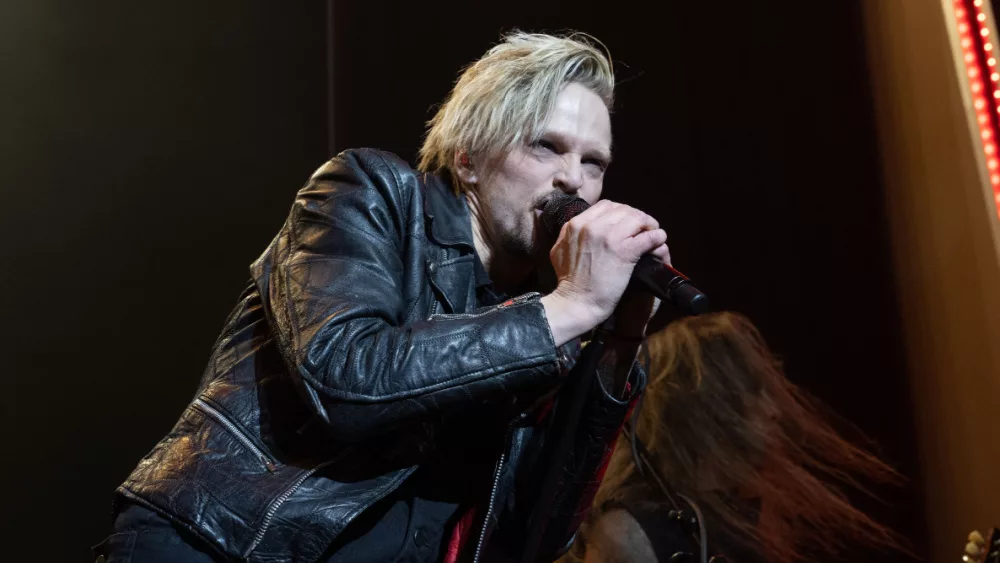 Skid Row has postponed their October 2023 tour due to singer Erik Grönwall's ongoing health issues. Grönwall, who joined the band in 2022, is a cancer survivor having previously been diagnosed with acute lymphoblastic leukemia. The tour postponement is directly related to treatment he received two years ago.
A statement on the band's social media accounts read: "Due to utmost concern for the health and well-being of one of our own, Skid Row's lead vocalist, Erik Grönwall, the band has made the decision to move the third leg of their highly anticipated US and Canada tour originally scheduled for October 2023 to March 2024."
Grönwall said on social media: "I want to apologize to all the fans, promoters, Buckcherry and the Skid Row team and to my bandmates. Due to the stem cell transplantation I did on August 12, 2021 my immune system is still partially impaired, which can result in longer time before clearance of infections and also impaired fitness during infections. It will get better with time and all I can do until then is roll with the punches and ensure I have a better balance in terms of touring."
Skid Row launched their 2023 co-headlining tour with Buckcherry in March, and headed overseas for summer dates before returning to the U.S. for another run of shows beginning Aug. 31 in Dallas.  The band had to cancel concerts in Huntington, New York, Lynn, Massachusetts and Portland, Maine due to the "ongoing illness" of a band member.  While the band's remaining September dates are scheduled to go ahead as planned, performances originally scheduled for October have been postponed to 2024.
Editorial credit: J.A. Dunbar / Shutterstock.com