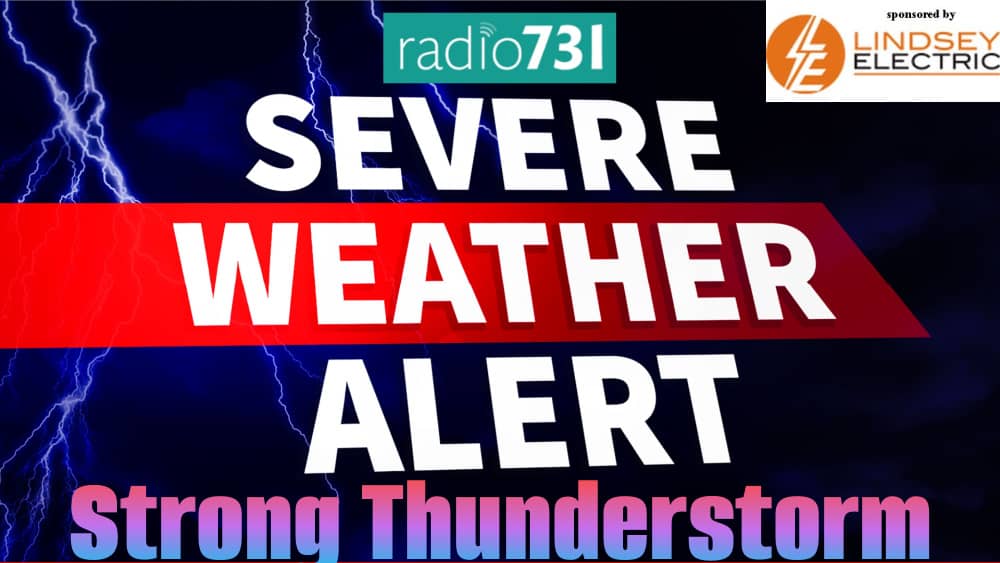 Image, Shutterstock; designed by TTR
Strong thunderstorms will impact portions of northeastern Pemiscot, Dyer, northern Gibson, Obion and Lake counties through 10:00 a.m., according to the National Weather Service in Memphis.
At 9:24 a.m. , Doppler radar was tracking strong thunderstorms along a line extending from martin to 6 miles northwest of Cottonwood Grove. Movement was south at 20 mph.
Hazard…winds in excess of 40 mph.
Source…radar indicated.
Impact…gusty winds could knock down tree limbs and blow around unsecured objects.
Locations impacted include…
Dyersburg, Union City, Caruthersville, Reelfoot Lake State Park, Tiptonville, Newbern, Dyer, Ridgely, Troy, Kenton, Rutherford, Obion, Bradford, Cloverdale, Bradleytown, Heloise, Miston, Cottonwood Grove, Trimble and Hornbeak.
Precautionary/preparedness actions…
If outdoors, consider seeking shelter inside a building.
Our severe weather coverage is sponsored by Lindsey Electric, your Generac generator dealer in Jackson. Call 731-423-1580, or visit Lindsey Electric Service dot com. Lindsey Electric – The authority for your power solutions.