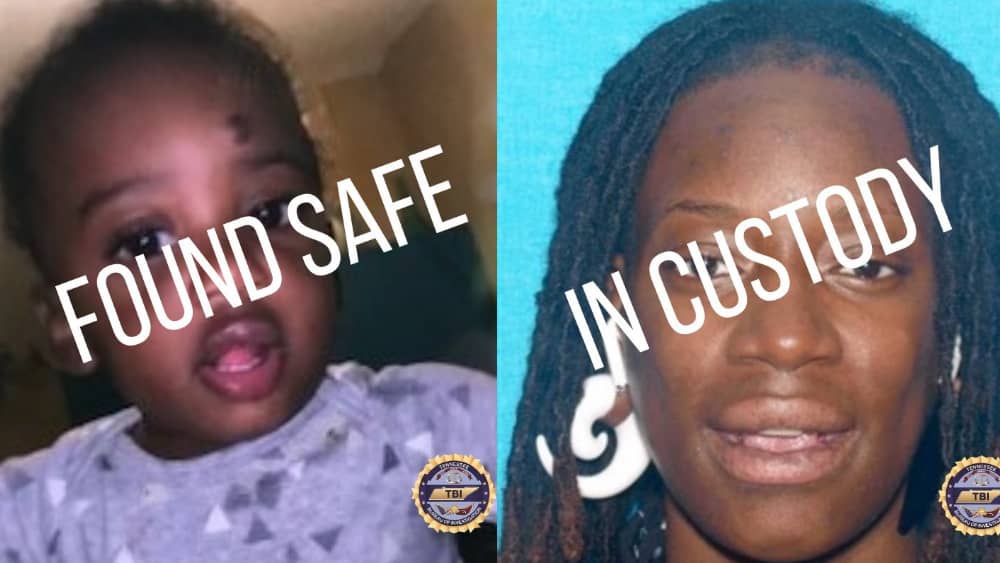 Photos courtesy of the TBI
Nichelle Omega has been located and is safe, according to the Tennessee Bureau of Investigation. Her non-custodial mother Nyx Omega is in custody. Both were found in Nashville.
A statewide AMBER Alert was been issued on behalf of the Smyrna Police Department for the 9-month-old Wednesday night.
The TBI said on Twitter: "Thank you to everyone for keeping your eyes open, and for the retweets!"