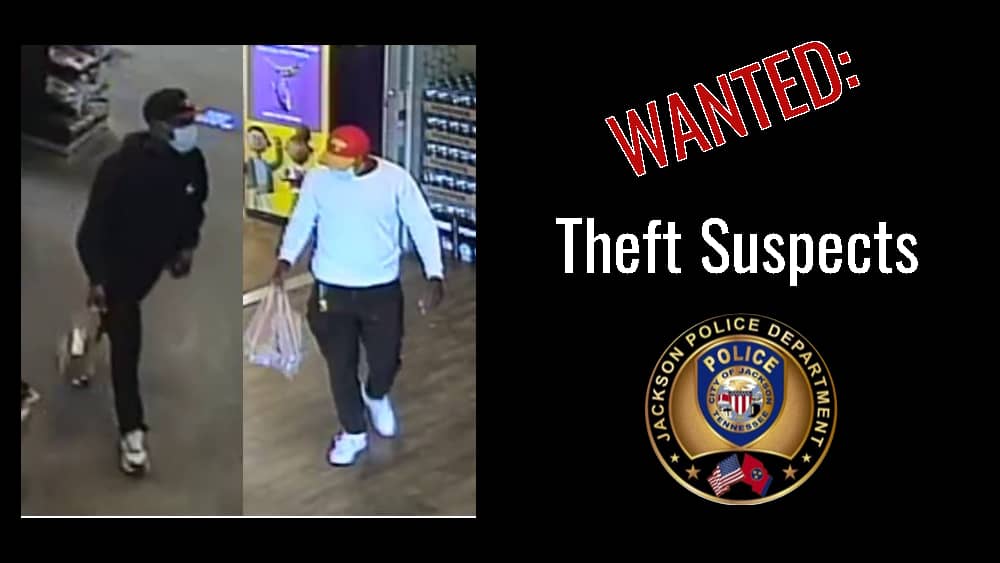 Courtesy of the Jackson Police Department
Jackson Police officers are investigating several thefts that have occurred at local gas stations, according to a Thursday afternoon news release.
The suspects stole items from the victims' vehicle as the victims were pumping gas. The suspects are described as black males around 20 years old. Suspects often wear baseball caps and COVID masks and they are often in a blue four door sedan.
Citizens are reminded to stay aware of their surroundings and to secure unattended valuables while refueling their vehicles.
If anyone has further information that may assistance in these ongoing cases, please contact the Criminal Investigation Division by calling 731-425-8400 or contact Crime Stoppers at www.jmcrimestoppers.org or text CRIMES at (274637) and agency keyword (tip 911) along with your tip.