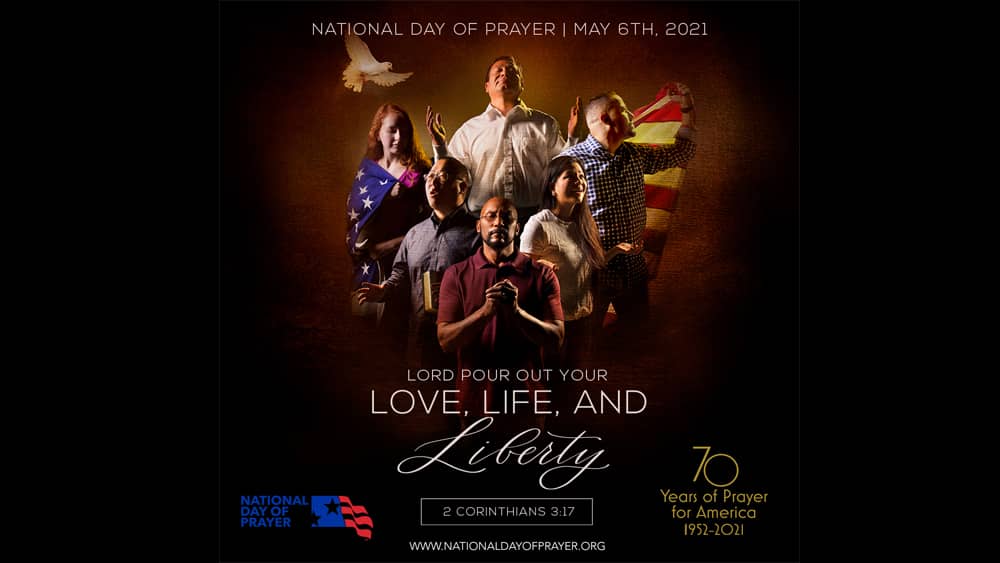 Image courtesy of the City of Jackson Mayor's Office
Mayor Scott Conger and the Jackson Area Ministerial Association will host the annual Mayor's Prayer Breakfast in observance of the National Day of Prayer Thursday, May 6, at the Carl Perkins Civic Center, 400 S Highland Avenue, Jackson, Tenn., according to a Friday afternoon news release.
The breakfast will begin at 7 a.m. and programming will end at 8:20 a.m.
The theme for the National Day of Prayer is, "Lord pour out your love, life and liberty," taken from 2 Corinthians 3:17.
"The National Day of Prayer is an opportunity for different denominations to come together and pray for our city, state and nation," said Mayor Scott Conger. "I pray that God's guidance will lead us in everything that we do and ask for mercy when we fall short of his glory."   
This event is open to the public to attend. Tickets are $8 each and can be purchased by contacting the mayor's office at 731-425-8240 or through Eventbrite. Tickets will also be available for purchase the morning of the event.