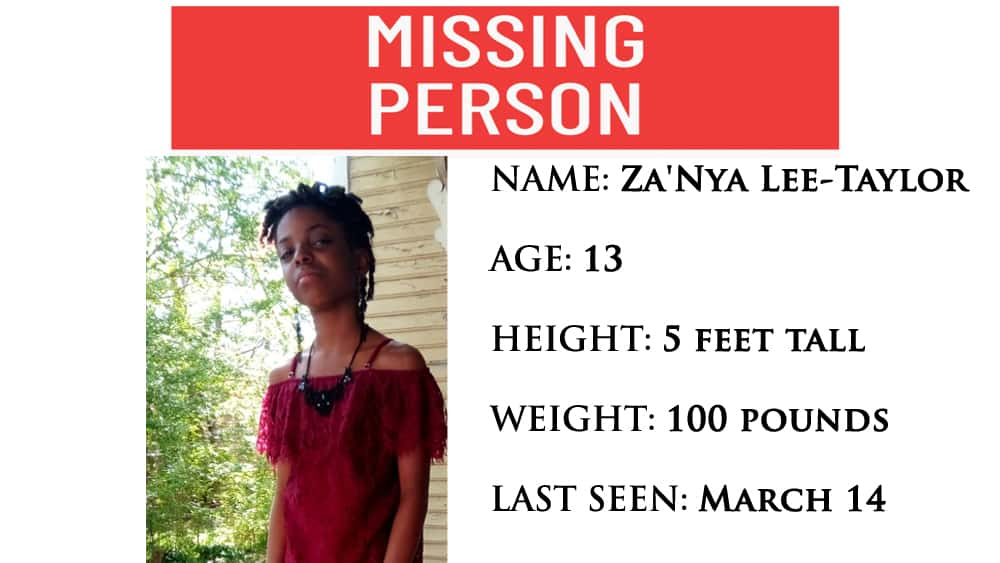 The Jackson Police Department is requesting help from the community in locating a 13-year-old runaway.
According to a news release from JPD, Za'Nya Lee-Taylor was last seen by her mother Saturday, March 14.
Za'Nya is describing as being 5 feet tall and weighing 100 pounds.
If you have seen her or know her whereabouts please call the Jackson Police Department at 425-8400 or Crimestoppers at 424-TIPS (8477).