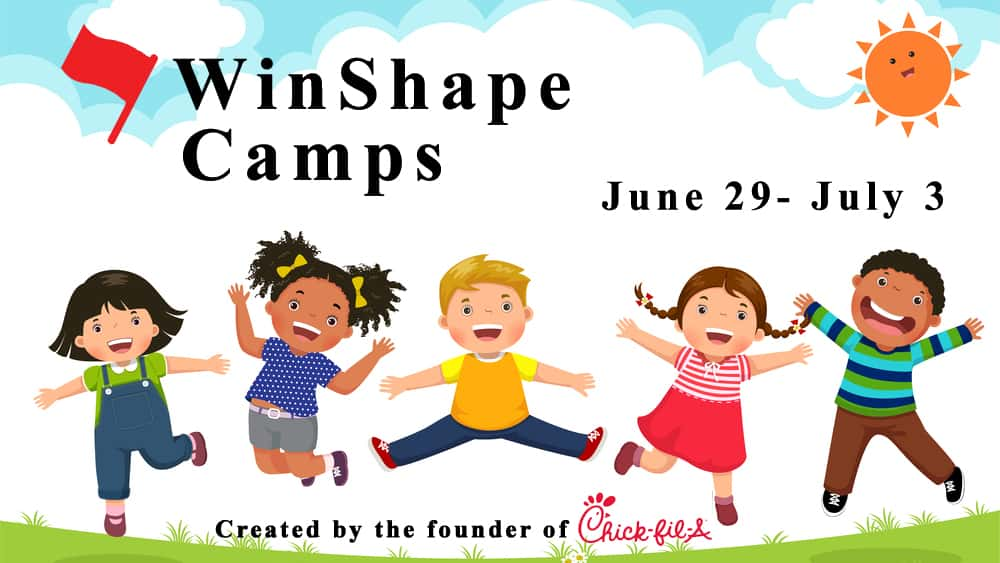 Registration is now open for WinShape Camps, which will be held June 29 through July 3 at Popular Heights Baptist Church, 1980 Hollywood Dr., Jackson, Tenn.
WinShape Camps for Communities, which was created by S. Truett Cathey, the founder of Chick-fil-A, brings the ultimate day camp right to your neighborhood, combining fun, faith and friendship into an action-packed week.
Campers completing grades K-8 cultivate their God-given skills and talents in a mix of indoor and outdoor moments, physical activity and creative play, with epic adventures at camp all day and sleeping soundly back at home at night.
At the end of the week, the camp serves up a day of fun for the whole family, Chick-fil-A Friday Family Fun Day, complete with a yummy lunch from Chick-fil-A.
To learn more or to register, go to WinShapeCamps.org.
You can also contact Popular Heights Baptist Church at (731) 668-2425, or email WinShape@popularheights.com or visit popularheights.com.