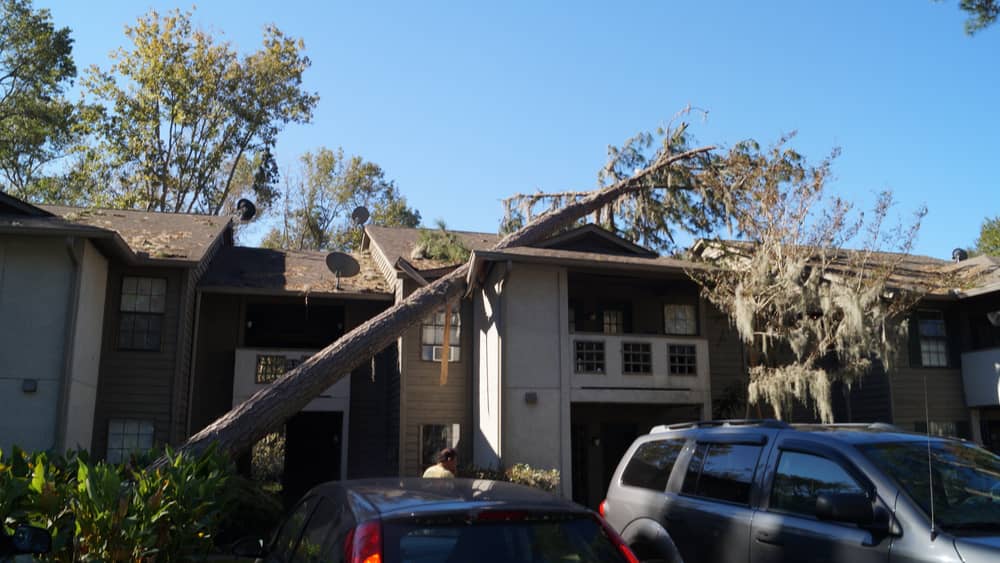 Dozens of homes were destroyed Sunday morning when severe weather tore through southwest Florida. At least 28 homes in Lee County were destroyed, with an additional 62 homes damaged. More than 7,000 were without power and as many as 200 people were displaced, while at least four people were injured.
The National Weather Service estimates winds reached 118 mph. The path of the tornado was 125 yards wide and 1.8 miles in length. Also its path, the tornado damaged more than 100 mobile homes and 30 mobile homes were displaced from their foundation
The NWS also determined that at least one EF2 tornado touched down in the south Fort Myers area Sunday morning around 8 a.m. Video of the tornado showed debris whirling high in the sky.  The NWS continues to assess the situation, though videos on social media clearly showed tornados touching down in various places, most notably in Lee and Collier counties.
Editorial credit: Josh Foote / Shutterstock.com