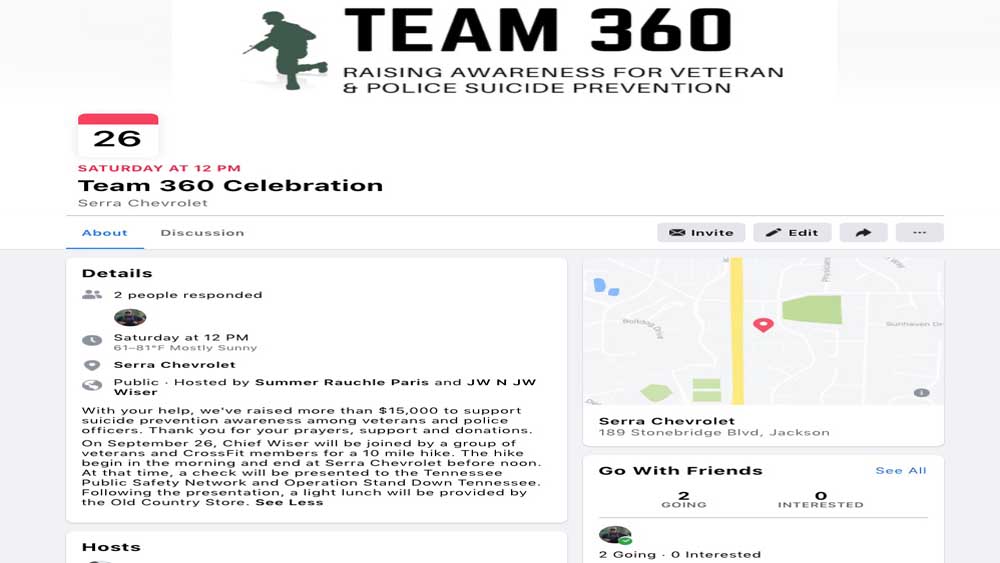 Jackson Police Chief Julian Wiser has almost completed 360 miles of rucking for the month of September, according to a Friday afternoon news release from the Jackson Police Department.
Wiser is near the end of his 360-mile endeavor for the month of September.
Come out this Saturday, September 26th, as Wiser and Team 360 will be joined by a group of veterans and CrossFit members for a 10-mile hike to Serra Chevrolet from the Jackson Airport.  Wiser and the other participants will leave the airport at 8:15 a.m. walking along Airways and the U.S. 45 Bypass expecting to arrive at Serra Chevrolet no later than 11:30 a.m.
At 12:00 p.m., a check will be presented to the Tennessee Public Safety Network and Operation Stand Down Tennessee.  Following the presentation, a light lunch will be provided by the Old Country Store.
The event is hosted by Summer R. Paris and Jackson's very own Jackson Police Chief Julian Wiser.